An enclave friendly to families with children
An enclave friendly to families with children Few people know that the region of Białowieża Forest is a wonderful place to go with children. Little ones will feel at home here, as direct contact with nature and vast expanses of meadows and forests allow them to have limitless fun. Boundless landscapes, the sounds of nature, and the smells of the local cuisine provide relief from the hustle and bustle of the city. This is why it is really worth visiting these sites with the family. Enklawa Białowieska cordially invites guests in summertime, yet above all in winter, when the white fluff gracefully blankets the entire area. In addition, numerous attractions nearby will make the stay pleasant for everyone, regardless of age..
Staying with children
What is important, children up to 3 years of age stay free of charge and enjoy free meals. Older kids aged 4 to 8, on the other hand, pay only 50% of the standard rate. Affordable price, in turn, goes in tandem with a high standard, which makes our happy customers come back to us again. We are distinguished by the cozy and interesting interior design, where every child will happily spend the days to come. After all, we are well aware of how important the comfort and safety is for your children. In addition, the area is home to a blissful atmosphere of relaxation, which is hard to find in modern congested metropolitan areas. Wild trails, together with wildlife inhabiting amongst the thicket of trees, continue to provide a charming and atmospheric landscape. Meanwhile, it is important to know what rules will protect you from possible dangers during forest hikes.
Amenities for families with children
The apartment buildings include elevators, baby bathtubs for rent, convertible cot beds and cribs, potties, and even toilet seats. The amenities make your stay with a child easier and more pleasant. The apartments also include kitchens – you can prepare meals anytime, as you need. The sports bar also includes a changing table and seats for children.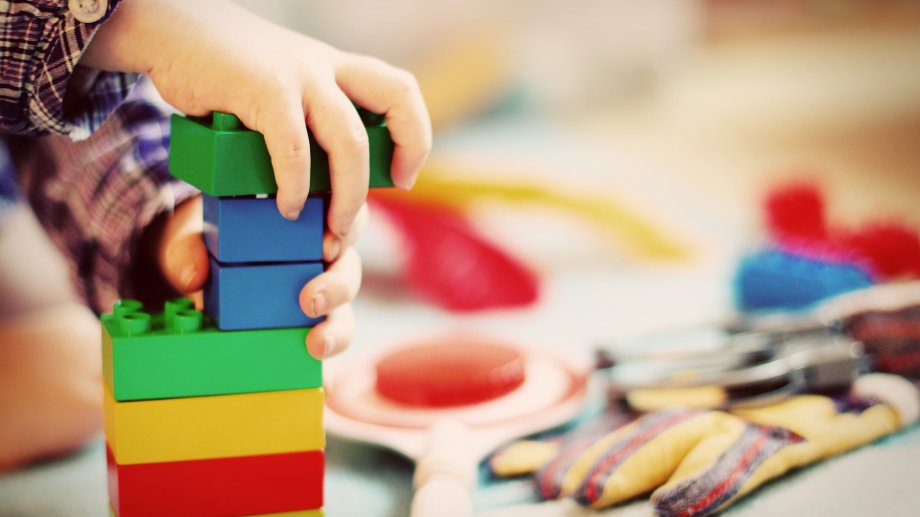 Attractions for children on the resort's grounds
Speaking of activities and leisure ideas, the resort is popular among families with children for its sensory park, among other things. Here you can stroll with a baby carriage, breathe in the fresh air, have fun on the playground, test your skills in the rope park (3 routes/difficulty levels), or play ball on the fields (training field for soccer, volleyball, and badminton). There is also a summer swimming pool and a paddling pool. You can easily rent a small pool for the little ones. In high season, we host some interesting animations on weekends. In addition, the area is fenced, and the Sports bar overlooks the playground (parents can watch their children play and enjoy the bar and restaurant on their own). The bar also serves kids' meals to give them a little boost before they play. Nearby, our guests will find their way to the bicycle rental with seats. It will soon be possible to rent bicycles for younger children.